Apr 20, 2021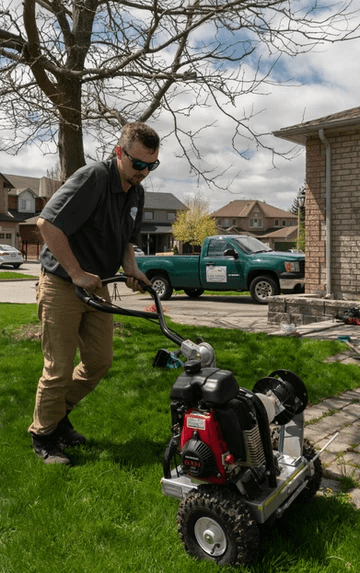 The future of mowing is NOW! Join your neighbors and make your life easier with TurfBot® robotic mowing services. 
At TurfBot®, we take care of everything from installing the mower on your property, including the wiring to ensure the robot cuts within the boundaries of the lawn, as well as bi-weekly trimming, maintenance of the system, and storage during the off-season. 
Installing a robotic mower can be confusing to the everyday homeowner, but did you know? When you sign on with TurfBot®, the installation comes free! Your neighborhood-friendly technician will visit your property to install the necessary wiring and even program the robot to mow regularly, on your preferred schedule. All you have to do is sit back, relax and enjoy the sight of your freshly-mowed lawn all season long.
There are many intricacies when it comes to installing a robotic lawn mower. The wiring machine can be seen in the picture above.  A manual mower, trimmer and leaf blower are also supplied for the initial cuts performed by your TurfBot® technician, as well as paper bags and a standard rake. Below are some additional tools your TurfBot® professional will use during the installation process. 
 TurfBot technician installing a robotic mower in customer's yard, using wiring machine.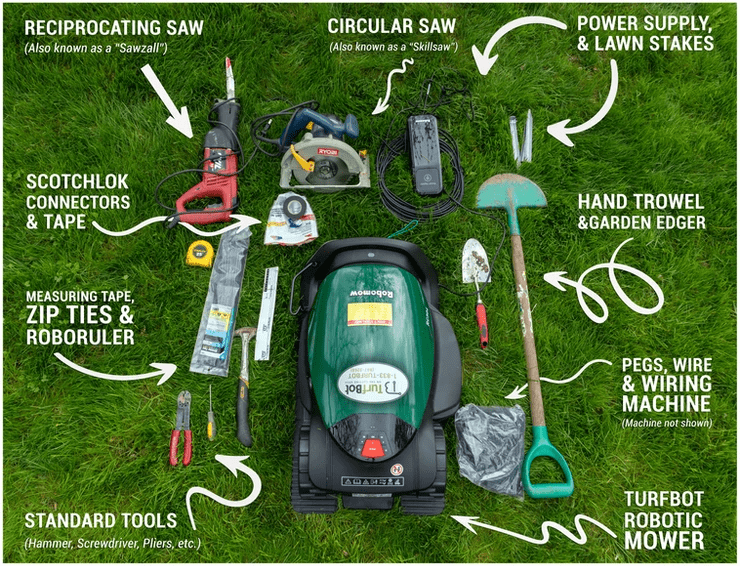 Take the first step toward a healthier, greener, freshly-mowed lawn by partnering with TurfBot®. Request a free quote from your local provider today!